The fastest way for your employees
to report their daily shifts
Comply with regulation while caring for
your team's happiness and productivity
TRY IT FREE
No credit card required.
"A man who dares to waste one hour of time has not discovered the value of life."Charles Darwin
Time record
Registering time just became mandatory in many European countries. In TuDia, we take a different approach while complying with regulatory terms. We try to make sure that, through a simple interface, users can always decide whether they want or not to be interrupted. Moreover, we care about happiness at work, measuring it at the beginning of your day!
All this through a simple and intuitive layout, and at less than 20 cents per day per employee!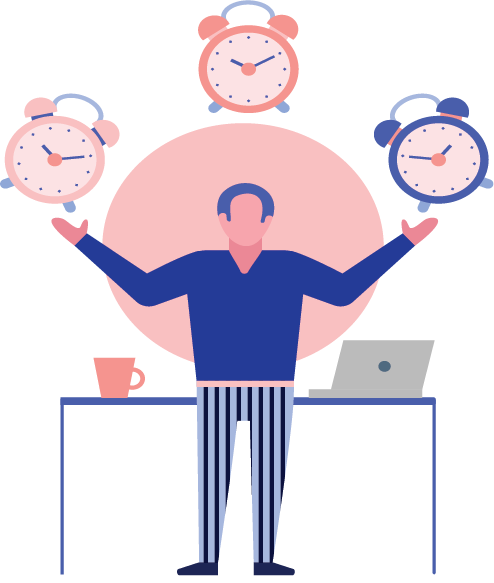 Report your working time by entering the moment you start and finish your day.
Decide when you may be interrupted to avoid distractions during your work day.
At the beginning of each day we ask your team how they feel today. We help you track their satisfaction level to make sure they are happy and productive!
Get automatic reporting on a daily, weekly and monthly basis with the time your employees spent working, resting, and how happy they are working with you!
Solopreneur
Free
forever, with ads only
---
includes 5 Users
Time record
Time reporting
Team view
Team management
Project / Client reporting
Try for FREE
Startup
€29/

Month
billed annually or €49 month-to-month
---
includes 15 Users
Time record
Time reporting
Team view
Team management
Project / Client reporting
Try for FREE
SME
€99/

Month
billed annually or €119 month-to-month
---
includes 100 Users
Time record
Time reporting
Team view
Team management
Project / Client reporting
Try for FREE
"The common man is not concerned about the passage of time, the man of talent is driven by it." - Arthur Schopenhauer